EMAS - Eco Management and Audit Scheme
The EMAS European Regulation (Eco Management and Audit Scheme) is one of the most significant points of European Union environmental policy whose main objective is the improvement of the environmental performance of organizations. Is currently in force Regulation 1221/2009 (also known as EMAS III) that allows EMAS registration in any type of organization.
A distinctive feature of EMAS is public information carried by the Environmental Statement, a document summarizing the results of environmental performance, relevant information on the environmental impacts (emissions, waste generation, consumption of raw materials, noise, etc.. ) specific commitments for improvement (environmental policy, objectives, targets, time, resources) of the organization.
With EMAS, the European Union moves towards the application of principles such as "command and control" and "polluter pays" to "sustainable development": that is "[…] a development which satisfies the current demands without compromising the possibility of future generations to satisfy their own demands"..
EMAS Scheme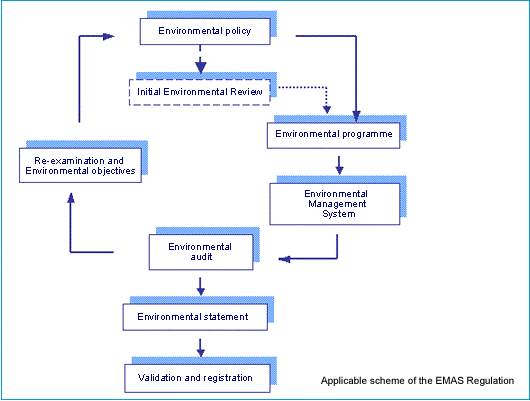 smrtovnica umrli smrtovnice posmrtnice jastuci knjige horoskop jastuci recepti lektire vicevi sanovnik igre igrice posmrtnica posmrtnice